Only a tiny fraction (~5%) of the Moon has been deeply surveyed so far, mainly due to the extremely rough terrain of the Moon's surface. More than fifty years after the first human landed on the Earth's closest neighbor, it still remains out of reach for exploitation and habitation. But, soon, this situation is about to change, with massive amounts of money being invested nowadays into lunar missions. These missions will be heavily based on robotics.

WeSpace Technologies is developing Autonomously Flying Robotic Systems, also known as thruster-propelled drones or hoppers, for a variety of lunar surface exploration missions. For the first time, with our robotic systems, accessibility to the underworld of the Moon, i.e. lava tubes and Permanently Shadowed Regions (PSRs) will be possible.
Our technology is indispensable to partners that want to explore the Moon and harvest its resources.
More specifically, our solution boosts data collecting and makes mapping the Moon more feasible. Our autonomous hoppers are enabling customers to map and mine the Moon.
WHY IS LUNAR TECHNOLOGY IMPORTANT?
The Moon has an abundance of precious natural resources and opportunities. This includes:
While our Moon is only 3-4 days away, its surface presents true challenges to space explorer and investors. This is where WeSpace Technologies comes in.
CURRENT TECHNOLOGY STATUS AND PROBLEM STATEMENT
Rovers, the current vehicles, are used to traverse distances from the landing site. Through rovers, we can observe the terrain of a planet, gather important information about natural resources, and better understand planetary surfaces.


While these pieces of technology are common, they are lacking in some areas:
Ground vehicles have limited mobility. Each vehicle has its own limitations which depend on performance characteristics such as gradability and obstacle negotiation capability. In other words, with the current technology, it is difficult to traverse steep or rough terrain. In addition, terrain with low bearing strength represents a mobility hazard.

Ground vehicles can only cover small areas. Current planetary vehicles just don't have the speed and mobility for long-range driving. This is primarily due to limited onboard autonomous capabilities for long-range driving in challenging terrains.
Ground vehicles' detection area is restricted to its close vicinity only. In short, there is much to gain from lunar missions, therefore resolving the mobility on the Moon, which presents a major challenge to the current technology, buried in it a great potential.

WeSpace Technologies has an innovative solution to the above limitations imposed by current rover technologies.
WeSpace chooses to fly over the obstacles rather than struggling with each and every one of them.
Post-landing mobility in lunar exploration with our new method of mobility called "Land & Fly" mobility will then be changed forever. Benefiting from the modest gravitational acceleration of the Moon, thruster-propelled drones will carry out powered or ballistic flight arcs. This will make it possible to explore rough terrain and reach areas that have never been explored before.
WeSpace's lunar drones scout much more areas than the traditional rovers, providing better and more efficient mobility, and will significantly improve the mapping capabilities of the Moon.
WeSpace is offering its customers a disruptive technological vehicle based on cost-effective pricing.
WeSpace Technologies is becoming the leading innovator of lunar technology.
Our cutting-edge deep space technology is changing the way we explore the Moon and other planets in deep space.
Our vision is to become a leading innovator of lunar exploration technology.
We specialize in Autonomously Flying Robotic Systems for performing a diverse set of lunar missions. Our vehicles will retrieve valuable information about in-situ resources such as water, metals, and minerals.
Our vehicles will carry scientific and engineering sensors, search for habitation potential sites and, retrieve valuable data, for our customers' needs, especially in hard-to-reach areas where nobody else is capable of doing so (e.g. lunar lava tubes and PSRs). WeSpace will take a major part in the newly emerging space economy.
WeSpace provides Lunar Exploration Services and sells data and information. We offer Lunar Hopper Services to execute various missions for our customers.
Our solution fills in the gaps and will create a valuable and comprehensive database of lunar resources, which has never been done before.
WeSpace is a company comprised of innovative engineering, science, and creative business-focused team members.
Our team consists of our core leaders and our experienced engineering & science team.
Our CTO, Yigal Harel, served as the program director of the "Beresheet" lunar program – the first Israeli spacecraft to the Moon at SpaceIL.
Together we are making this next project a possible reality today!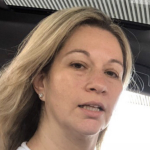 Yifat Feffer, LLB
Co-Founder & CEO​
Space commercialization enthusiast, a former contract & taxation lawyer with vast experience in a variety of areas, industries, and organizations focused on constant innovation.

Founder & CEO of an established 20 years ago successful art-tech company, based on cutting-edge digital manufacturing technology including beam laser cutting, printing, and composite materials.

Together with her co-founder, senior engineering team, and partners, they are unlocking the commercial Lunar Economy worth billions of dollars.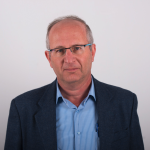 Yigal Harel
Co-Founder & CTO
A former Head of SpaceIL Beresheet Lunar Lander Program that successfully launched its spacecraft and entered lunar orbit in 2019.

Over 20 years in leadership positions in the field of advanced technologies. Spearheaded cutting-edge technological programs, including winning the Israeli's prestigious Defense Prize for its exclusive contribution to the security of the State of Israel.

Accomplished executive and entrepreneur with a demonstrated history of delivering aerospace and ground innovations for mission-critical systems.
INVESTING IN SPACE IS HERE!
Massive investments are being made in the market of lunar exploration:
2020-2029 Government investment: $260 billion
2020-2030 Moon missions market: $42 billion
2020-2030 Moon surface missions market: $29 billion
It is forecast for 140 Moon missions until 2030.
Investment in space start-ups: $26.2 billion (2015-2020)
Sources: EUROCONSULT Prospects for Space Exploration, dated April 2021; NSR Moon Markets Analysis report, dated April 2021; BRYCE's Start-up Space, dated August 2021;